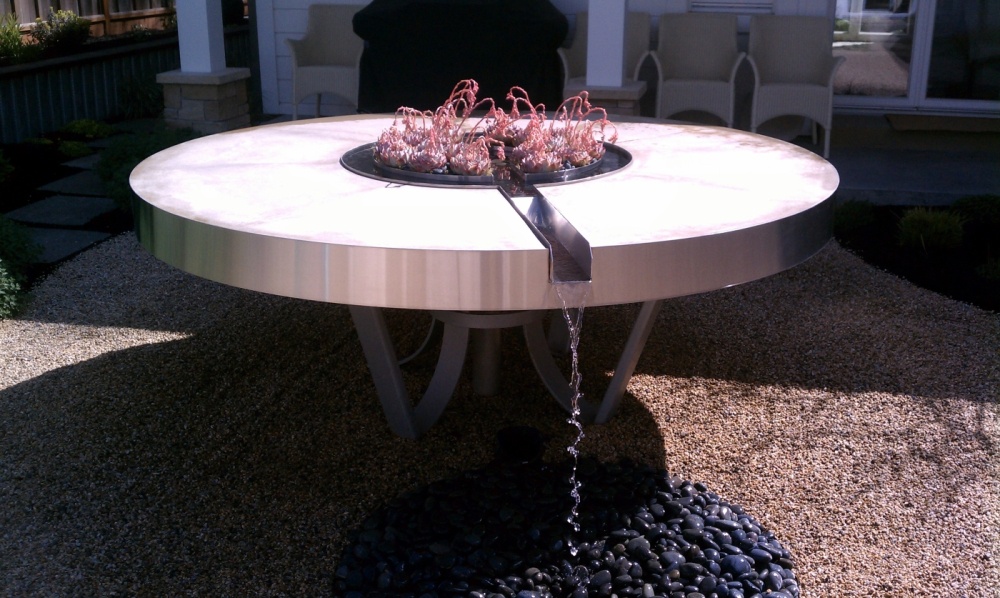 A quick glance at our website might leave you thinking we only work with copper and stainless steel – which is incorrect. We use aluminum, brass, bronze, copper, cor-ten, galvanized steel, bonderized steel, kynar (pre-painted), lead, stainless steel, zinc – and probably a few more that I'm missing. We also make lots of items not pictured on our website. You can see some unique projects on our Commercial pictures page and the Everything Else page. Here is a semi-comprehensive list of what we fabricate (obviously I'll miss some stuff):
10′ flashings – z-bar, wall to roof, coping, counter flashing, w-valley, drip edge, etc
Backsplashes and wall liners
Beam caps
Chimney & skylight saddles
Chimney chase caps
Cornices
Custom downspouts
Custom gutters – up to 20′ lengths
Deco tops (decorative chimney caps)
Door pans
Drain pans
Ductwork – duct, plenums, elbows, tees, wyes, square to rounds, flex connectors, transitions, etc
Fireplace surrounds
Fountains
Gable vents
Gooseneck dryer vents
Grease duct (welded duct)
Hood liners
Kitchen hood shrouds
Light fixtures
Leaderheads (aka conductor heads)
Louvers
Mantles
Planters
Post straps
Rafter tail caps
Ridge vents
Roof curbs
Roof jacks
Scuppers
Step shingles
Structural brackets
Wall caps (dryer vents)
Water features
Window headers
Looking for something else? Contact us today!